The quest to find the next Miss Teenage Canada is officially underway!
As a resident of Brantford, Ontario, I only had to drive a little over an hour to reach Toronto from my house. Of course, we decided to leave early to get there in time for check-in at 4 and still have time to have one last meal together before the pageant begins. So we went with the obvious choice of the family favourite – Swiss Chalet. After finishing our lunch, we decided to stop at Square One Mall to separate my uni-brow into the much more appealing singular brow. Also, huge shout out to Square One for being one of our sponsors! It is such a great mall with so many stores to choose from!
Anyways, once we finally arrived at the Holiday Inn, my parents helped me unload and while my mom proceeded to help me register, my dad went to park the car. What I didn't know was that at that moment I would be separated from my family. I had the chance to say goodbye to my mom, but, sadly, my dad never received a formal goodbye. For some reason my reaction to not being able to say goodbye was to immediately break down. So, I was crying heavily while Christie, pageant chaperone, escorted me to the elevator. She hit floor 12. Surprised she knew where my room was without looking at the key, I was impressed yet I continued to cry. After I walked out of the elevator, I entered the main ballroom and there was the other girls, nearly all of them. So there I was, standing in my Adidas superstars crying my eyes out, expecting to be taken to my room to unpack. However, that was not the case. Although my makeup was running down my face, I still went around and introduced myself to all the girls and they were beyond understanding and kind about the situations. I just told them that I planned that as my grand entrance.
Eventually we were matched up and I am now roomed with Kendyl; Miss Teenage Red Deer County, a total sweetheart! At 6:30 p.m. we headed back down to at the ballroom to visit the opening of the pageant. Boy was I ever nervous! But, I was also excited to see what the week had to hold. 
The party was lots of fun! The ballroom is on the highest floor so there were windows on all sides to allow a view of the Toronto airport. Even though I am from Ontario, even near Toronto, I still find it cool to see the city because there is so much to do and see you can never get enough. There were free goodies from sponsors everywhere.
I also met Rob. Rob marks our blogs so I hope you're liking this one so far. 😉
ARCHER DENTAL
Firstly, I visited a booth for Archer Dental, where I received some supplies for fantastic oral hygiene. Oral B traveler's toothbrushes are essential for girls like me that are busy on the go, especially during pageant week. Hopefully my smile will shoot away the competition (get it because it is called "archer").
NUVANGO
Nuvango was the next stop I made where I picked up a skirt to match this one crop top I brought but couldn't find a skirt to go with it. Luckily I found one! Today we visited the headquarters of Nuvango, but that is a whole different blog coming soon! The business uses artists designs and prints them on great materials. I loved all the prints I saw because they were so creative and fun and definitely me!
#nuvango #nuvangostyle
V.P.I. CANADA
                                                                                 Each regional delegate received a pair of designer sunglasses from V.P.I. Canada!
I found my pair of Mirrored Clubmaster Sunglasses in black! You can find them too athttps://www.vpicanada.ca/SUNGLASSES/mirrored-clubmaster-sunglasses/  They are for sale online for $28 plus shipping and handling. Thanks VPI Canada! I hope you like the look of them on me – I'll make you proud.
RIMMEL LONDON
Rimmel London is also a sponsor so big thanks to them! Find the team on Instagram & Twitter: @rimmelllondoncan, and on Facebook: https://www.facebook.com/RimmelLondonCanada
HASHTAGIO
Hashtagio is a Social Media Aggregator and User Generated Marketing Platform that was able to take the photos with the tag #missteenagecanada2016 and post them live on a bigger screen while we were at the party. Plus, our parents can follow our journey along through the single feed URL. All the pictures with the tag of the 65 delegates can be found on this page in the Miss Teenage Canada main site and on the Miss Teen Canada Blog Network / Search for Miss Teenage Canada 2016.
SWEETS CANADA
Sam Dhutia was one of the sweetest men I met that night! Get it – sweet. But actually though, he let me taste his assortments of edible flower chocolate bars from Sweets Canada and then gave me one to keep for myself when I chose my favourite. Not going to lie, I spent way too much time at this station, all the chocolates were so delicious I couldn't just have one! I ended up taking home a dark chocolate, matcha green, jasmine petal chocolate bar! You can actually see the jasmine petals covering the top of the dark chocolate. Who would have thought of that combination?
Twitter: @SweetsCanadaCA
Parent company – Q Foods Canada which tweets from: @QFoodsCanada
SALLY HANSEN
Sally Hansen, another sponsor that deserves a thanks despite the absence of presence. I love their hair products! I was a fan even before I found out they were a sponsor.
Website: https://ca.sallyhansen.com/
Instagram & Twitter: @sallyhansenca
BRADLEE RYALL GOLF ACADEMY
One of my favourite exhibits at the Opening Night Sponsors' Party was from Bradlee Ryall Golf Academy because they had a little pad set out where you could putt, and if you scored a hole in one you could move on to finals. Well, guess what? I was the first delegate to score a hole in one! I felt very proud, until many others repeated the action after me. Either way, I still love golf and on Weds July 20th we're all going to the golf academy to play a one-hole golf game for SWING active wear prizes!
ARCHER'S ARENA
I love the series, "The Hunger Games,"and for a moment at the party I had the opportunity to feel like her as I held the bow and arrow provided by our fabulous sponsor. It was fully safe with a giant marshmallow of the pointy end, but it was still fun to give my roommate a scare! I am even more ecstatic to know that all the girl are going to play Archery Tag in Toronto at Archers Arena on Thursday July 21st 2016. Then you should check for the hashtag #archerytag.
BATA SHOE MUSEUM
I thought a shoe museum would be an exhibit of old shoes. However, it was so awesome! When we first walked in, we saw an interactive demonstration where we were able to feel and hold some cool shoes, each with a different backstory. My personal favourite was holding Shaquille O'Neal's size 22 double wide timberland boot. That man must be pretty tall! So, if you ever have a chance I seriously recommend visiting that museum and seeing some shoes you didn't even know you wanted to see.
@batashoemuseum and they collect images marked #batashoemuseum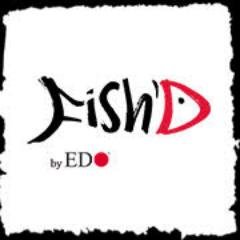 Fishd By EDO
instagram/twitter/facebook: @fishdbyedo
YOGEN FRUZ
Provided $15 coupon which we will be giving to the Miss Teenage Canada 2016 prize pack
https://www.facebook.com/yogenfruz
https://www.instagram.com/yogenfruz/
Storia PR Inc.
Don't forget to check out Daphna and Karen Nussbaum from Storia PR in Toronto, who will be major social media gurus who retweet and send out all stories from the pageant. 
The above picture is just the sponsor working at a table from Nuvango!
https://www.facebook.com/storiapublicrelations
@StoriaPR,  https://twitter.com/StoriaPR
https://www.instagram.com/storiapr/
Thanks for reading and don't forget to check back tomorrow for more posts,
Lacy
Miss Teenage Brantford 2016